Home
Welcome to RadonTraining.com!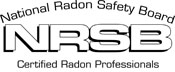 RadonTraining.com

offers an interactive radon measurement certification course online through the Professional Home Inspection Institute. This course is interactive and contains text, audio, images, videos, and diagrams. The interactive lessons feature electronic flashcards that are perfect for memorizing the need-to-know information to pass either the

National Radon Proficiency Program (NRPP)

exam or the

National Radon Safety Board (NRSB)

exam. The Professional Home Inspection Institute's course is approved by both NRPP and NRSB for the 16-hour requirement for radon measurement certification.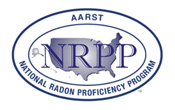 The

Professional Home Inspection Institute

is a leader in interactive training for the home inspection industry. When you order the

Radon Measurement Course

, you receive a CD-ROM version of the course, a Radon Forms CD-ROM that contains forms you can use to produce radon measurement reports for your clients as well as a customizable non-interference agreement. You will also receive a username and password immediately that will allow you to access the course right away and get started on the course before the materials even arrive.



Radon Measurement Certification Course Includes:



16-Hour Radon Measurement Certification Course CD-ROM
Access to the online version of the Radon Measurement Course
Radon Forms CD-ROM
Student Support (online or toll free: 800 983 6322)
Radon information / test preparation booklet
Certificate of Completion (approved by NRSB and NRPP)!
INTERACTIVE RADON COURSE NOW ONLY $249!

More Info: Radon Measurement Course